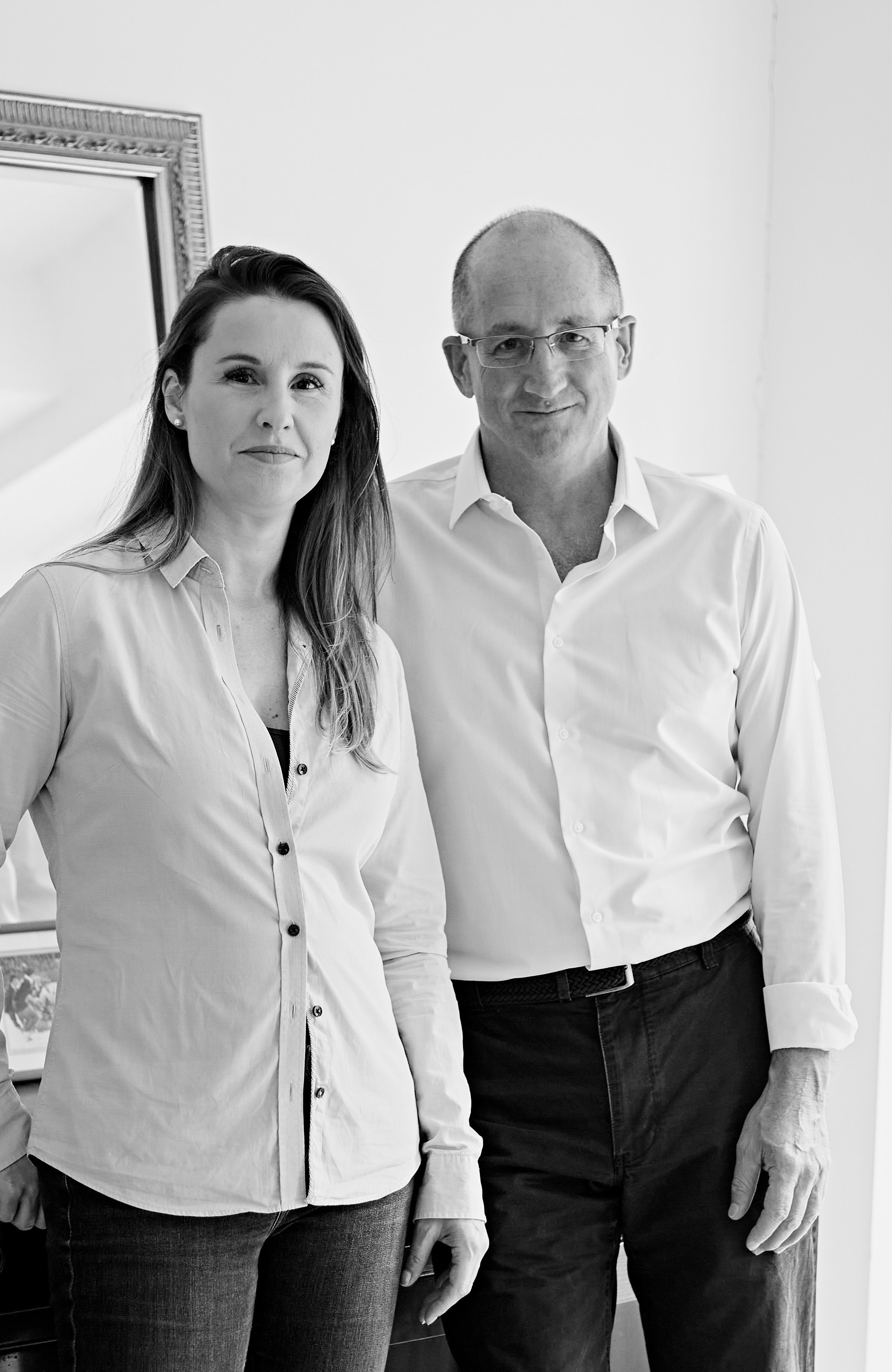 About Us
Who are Georgie & Tom?
Georgie & Tom have been working together, making the highest quality fully prepared meals for over 10 years. We started Georgie & Tom's in 2020.
Georgie

is a passionate foodie, who grew up working in restaurants.
She is one of the leading experts in fully prepared chilled foods in the world. George has spent her whole working life with customers and production kitchens, to make sure that her food is always delicious, easy to cook, and always perfectly produced.
Like many successful professionals, she wants to stay fit, healthy, and always to be at her best.
Her food is designed to make eating well easy.
Tom

also grew up in a home that loved everything to do with food and cooking.
We both know that no-one, not even the most passionate foodies, have the time to make their best food every day.
That's where the idea for Georgie & Tom's came from. We want to make eating well easy, for when you don't have the time to do it yourself.
We are all ready for something much much better.
What does Quality mean to Georgie & Tom's?
Anyone who knows us, knows that we are totally obsessed by quality.
We freshly prepare dishes in small batches of about 12, and every meal is hand-crafted in our own production kitchens, by us and our team.
We receive fresh ingredients every day, and make every dish, fresh, every day, and ship it to you overnight, refrigerated.
The starting point for developing every recipe is "How do we create the best restaurant quality version of this dish."
We carefully look at each element of a dish and think about what we can pre-prepare or cook for you without compromising quality and which elements we send raw for you to finish off e.g. steak or fish, as we believe in the first cook, best cook principle to achieve freshest restaurant quality.
We take the utmost care in recruiting and developing our team of production cooks. Every new team member is invited to work with our team for a day to see if they are going to like and enjoy our approach.
We are meticulous in training and developing all the skills necessary for producing our food perfectly, each and every time, each and every day.
Every time we make a mistake, we hear about it either from an email (which always goes straight to Tom), or via a customer review which is always automatically published on our website for the world to see, good or bad.
We measure our precise quality performance on every dish, and on every ingredient, every day; and we work continuously with our partners, and with our team, to improve so that our food gets better and better.
We average 4.7 stars out of 5.0 on our customers' reviews and we are committed to urgently improving any dish that isn't at 4.4 stars.
We also track carefully the reasons why customers cancel their subscriptions and use this information to continuously improve.
What does Healthy mean to Georgie & Tom's?
We want our food to be healthy enough to eat it every day! You should feel able to eat our food as often as you like and always feel great.
Our approach to healthy, is to eat a balanced varied diet and controlling portion size rather than restricting or eliminating specific dishes or ingredients as we know a lot of people overeat without realising it.
We use lean proteins, load recipes with lots of fresh vegetables to help you increase your daily vegetable consumption whilst also using wholegrain carbohydrates and pulses where we feel it does not compromise a dish to increase fibre content to aid gut health.
Our dishes average about 650 cals, ranging between c.350 and c.800. and we use a minimum amount of added salt, leaving you to add more if you wish.
Each recipe clearly shows whether it is Gluten free, Dairy free, Low Carb, Pescatarian, Vegan, Vegetarian, or Low Calorie.
What sort of Company is Georgie & Tom's?
We want to be a company that everyone involved can be proud of.
We want to do the right things for our team, for our customers, for our partners, for society, and for the planet.
For our Team
We want to be a place where everyone would love to work and can be proud to say they work there. A place where everyone is respected as an individual. Where everyone has the chance to develop and reach their full potential. And a place where our main job is to support our team making our food and placing their needs at the centre of what we do.
We are proud that the absolute minimum we pay is $18 in New Jersey where the minimum wage is $13.50.
We then create a structured training programme that begins to lift every team member up a scale as quickly as possible, and as far as possible.
We promote and develop from within. We expect that our more senior and managerial roles will be filled from team members that have grown with us, not from outside.
We have a track record of developing senior managers from entry level positions.
For our Partners
We want to help our partners develop their businesses and improve too. We know that if we do a good job together, we will grow, creating investment and new high-quality jobs.
We believe that America is at the beginning of a revolution in chilled prepared foods. This revolution demands many new skills and disciplines. We are experts in those, and we will work with our partners to develop them for the good of the whole sector.
For Society and the Planet
We believe we should expect more from companies than just profit.
Georgie & Tom's is a Public Benefit Corporation, dedicated to helping improve the health of its customers
The largest difficulty in rich societies, after climate change, is the spiralling cost of health care. The largest proportion of healthcare costs are generated by problems related to overeating, obesity, heart disease, diabetes, and hypertension.
These are largely diet related, and largely related to eating over processed, unhealthy, convenience food. We exist to change that. It's totally possible to produce truly healthy convenience food, and we intend to show how.
We are also starting the Certification process to become a B-Corp. Certified B Corporations are businesses that meet the highest standards of verified social and environmental performance, public transparency, and legal accountability to balance profit and purpose.
Georgie & Tom's is a member of the United Nations Global Compact, the world's largest organisation for making the world more sustainable, committed to delivering the Sustainable Development goals, and the UN's 10 Principles for Human and Labour rights, for the Environment, and against corruption.
Georgie & Tom's is committed to reducing its environmental impact and will be carbon neutral before 2030.